Sustainability Policy
Promote activities that encourage appropriate environmental culture.
Use energy rationally through reduction practices.
Activities designed to avoid waste and pollution of water resources to contribute to their conservation.
Encourage waste reduction through the practice of recycling and reuse of material.
Contribute to the conservation of forest resources and in general the country.
To help reduce any contamination.
Ensure hygienic conditions and adequate security for personal health and especially guests.
To comply fully with national environmental legislation
Ensure the engagement with national authorities to report any type of pollution
Ensure as far as possible the consumption of local products.
Involve guests in energy saving programs and guests agua.Brindar information on protected areas and report on various activities, tours or tours nearby
Inform guests about all the personal security measures
To prevent and condemn any type of activity related to sex or any other offense that endangers the social health of the community and country.
Maintain ongoing support to community.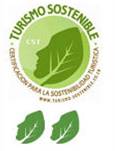 Recommendations to Visit Touristic Areas

In protected areas are established the following rules and recommendations governing the activities of visitors.

Respect the general and specific regulations of the national park.
Maintain clean and tidy and leave the premises and facilities they can use. (Dining areas).
Visitors can travel only on routes and trails authorized
It is strictly forbidden to cause damage to infrastructure, vegetation, animals or other resources of the area.
It is forbidden to remove firewood from the forest and around campfires and purposes of any kind.
In the national parks is prohibited consumption of alcohol and other drugs
No integration of areas with pets of any kind.
In accordance with the laws of the government of Costa Rica in national parks is not allowed to hunt or remove any object or material, however minimal.
Respect the safety standards for visitors, both written and orally imparted to officials areas, are obligatory.

Code of Ethics

CODE OF CONDUCT FOR THE PROTECTION OF CHILDREN AND ADOLESCENTS AGAINST THE COMMERCIAL SEXUAL EXPLOITATION IN TRAVEL AND TOURISM

VILLA PACANDE
Considering that the exploitation of human beings in any form, particularly sexual, especially when it involves children and adolescents, conflicts with the fundamental aims of tourism and is the negation of its essence.

Villa Pacandé reject the commercial sexual exploitation of children and adolescents in Costa Rica and the world in general and in particular in the modality associated with travel and tourism.

We denounce and condemn those who make use of tourism and the facilities and services offered, to promote, facilitate or tolerate
occurrence of commercial sexual exploitation of children and adolescents.

Villa Pacandé have signed a Code of Conduct for the Protection of Children and Adolescents from Commercial Sexual Exploitation in Tourism.

Under this code people, who make up the Enterprise Villa Pacande, we undertake to take appropriate measures to protect minors against sexual exploitation associated with travel and tourism.