Arenal Volcano and Hot Springs:
Arenal Volcano and Hot Springs:
Departure time: Day: 9:00 am
Includes: Guided tour, transportation, entrance fee, lunch and dinner.
Duration: 11 hours.
Recommended clothing: Pants, jacket, swimsuit, tennis shoes and sandals, change of clothes.

The visit to Costa Rica's most active Volcano and the opportunity to relax at the beautiful the Springs Resort and Spa, will offer you an unforgettable experience, where you'll be able to enjoy the facilities and the awesome of its nature and surrounded environment. In a nice clear day you will have the opportunity to admire the majestic colossus. This volcano periodically erupts, rumbling as it sends clouds of smoke and ash into the sky. Witness the spectacle of the Volcano at night, watching the red lava snake down the mountain and illuminating the sky like a magnificent display of fireworks. Combine all this experience with the visit to the fabulous. The Springs Resort and Spa, and then after we will treat you to a great dinner.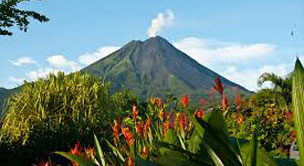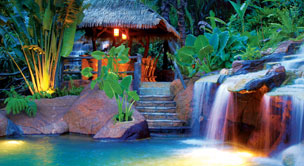 Price: Consult according to season